About Urban Explorer
A durational socially engaged arts project based in Skibbereen. Plans for 2016 include;
What You Seek is Here St Johns Eve 23 June 2016. A sound procession animating the town of Skibbereen and linking Uillinn West Cork Arts Centre with the Rock a wild promontory in the centre of Skibbereen. Four routes were planned from different assembly points traversing the town and approaching the Rock through four rights of way - one of which had become totally blocked and had to be reopened (twice)
Dark Matter: What's missing in art and politics in an enterprise culture, Greg Sholette in conversation with Katherine Waugh. Wednesday 27 July at 2.30  A discursive event during Skibbereen Arts Festival situating the work within a wider trajectory of expanded arts practices and suggesting cultural redundancy can be retooled as resistance.  A reading group has been established to discuss related material prior to this event. Attendance at the Fire Station Summer school on Performative Curating: Social & Political Consequences will precede this work.
Walking Tour will trace alternative routes through Skibbereen spatially and proprioceptively (Oct-Dec 2016). In preparation for this work I will participate in a 2-day professional development project led by Stephen Hodge DIY13 T(r)ipping points: the architect-walker and the destabilised city.
Skibbereen Community Family Resource Centre is the anchor partner for the project with support from Uillinn West Cork Arts Centre, Cork ETB and Friends of the Rock.The current phase of the project is supported by an artist in the community project realisation award. The initial phase of the project took place in the weeks prior to and during the Skibbereen Arts Festival 2015 with the support of a residency at West Cork Arts Centre. The second phase involved research through the Autumn of 2015 supported by a Create artist in the community research & development award.
What's Happening?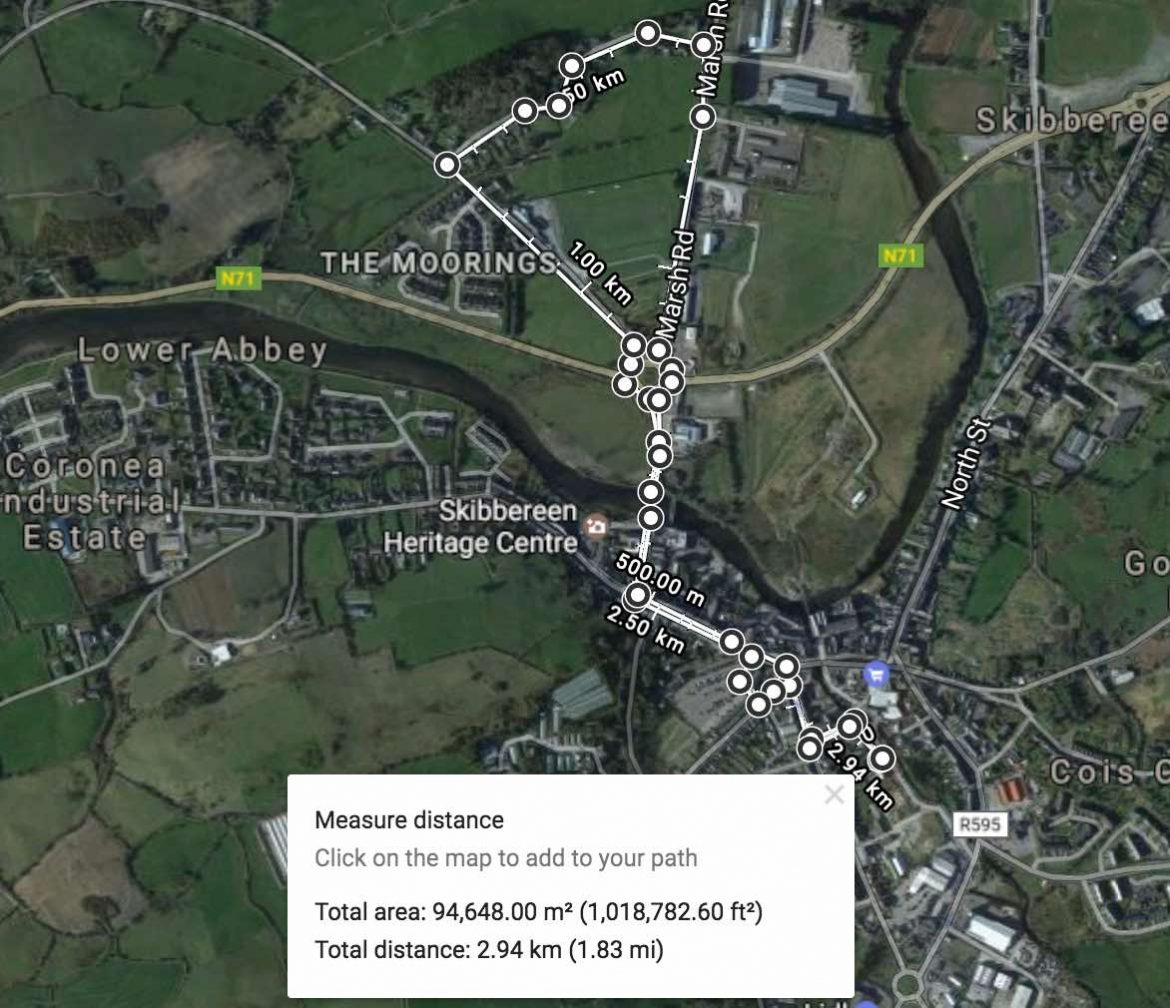 Weather was wetter than forecasted so we opted for a shorter route that would include visiting a nearby geocache adjacent to the old Skibbereen railway station. We walked a circuit through the Avenue, past Glencurragh Wood and stopping by 2 second hand shops on the way.  As we approached we noticed a woman poking around the area of the geocache and guessed she was after the same thing. Killahangil logged us there before we even got home. Before we went … Read More
Art in the Anthropocene reading group starts Tuesday 18th October
Join a spatially distributed reading group via online communication platforms. On four successive Tuesdays we will discuss selected chapters from Art in the Anthropocene: Encounters Among Aesthetics, Politics, Environments and Epistemologies Edited by Heather Davis and Etienne Turpin, and other sources. The reading group is timely concluding prior to National Digital Week which will feature a discussion at the Ludgate, Skibbereen organised by DIT & Uillinn West Cork Arts Centre